Ripple Foundation runs 100% on the efforts of dedicated volunteers who believe in our mission and are passionate about promoting creative literacy. If you are looking for a way to give back to your community and make a difference in the lives of children and youth? Get in touch.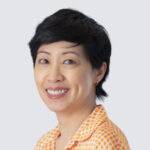 Founder / Publisher
Ivy Wong
"Using my knowledge to create and give back to a cause I believe in gives me an inner satisfaction that words cannot fully describe."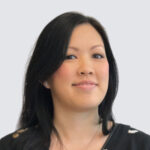 Director of Partnership
Lily Gutman
"When my son's face lights up as we read a book together, I'm reminded of the joy and excitement a story can bring. I hope to encourage that light in other children with the Ripple Foundation, helping to inspire a love of reading and writing in youth."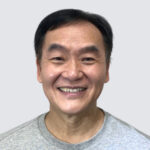 Treasurer
Andy Lee
"I'm honoured to be involved in an organization that aligns with my belief – advocating for creativity and education in youth has the potential to shape the leaders of tomorrow."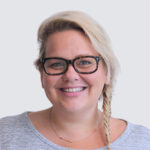 Chief Editor
Tamara Capar
"Books and reading have always been a huge and important part of my life. As a child, they gave me access to new worlds and taught me about all manner of things. Working with Ripple Foundation allows me to encourage and foster the same love of reading in today's youth."
Workshop Manager
Zhala Taghizada
"I believe that fostering creativity through reading and writing helps children gain confidence, communicate effectively, be imaginative and "think outside the box". I believe that Ripple Foundation provides a space for children to express their creativity and explore their love of writing."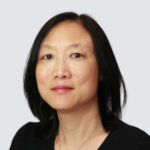 Human Resources Manager
Tracey Lee
"Using my skills and knowledge as a Human Resources professional, I choose to volunteer at Ripple Foundation because it embraces and encourages writing in children, which equips them with the communication and thinking skills that foster their ability to refine and explain their ideas."
Public Relations Manager
Bethany Willetts
"It's so important that we encourage the next generation to explore the depths of their imaginations and put pen to paper. This is exactly why I want to help spread the word about the amazing, free resources Ripple Foundation offers for youth across Canada."
Social Media Manager
Lamara Rowe
"Books opened up new worlds and were a constant source of happiness. Ripple Foundation allows me to give back to my community while helping a new generation experience the magic of discovering new voices and the joy of finding their own."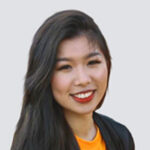 Social Media Designer
Joanne Li
"I believe that we can make a positive impact in our communities by inspiring the next generation always to be curious and creative. I hope that those who join our programs can develop their unique voice and feel confident to run wild with their imagination."
Email Marketer
Márcio Da Silva
"English became an integral part of my life at the age of 10, and it was through the power of reading that I embraced the language. My passion for reading has driven my journey to be part of a foundation that shares my profound belief in the transformative power of reading."
Wave Blog Copy Editor
Devan Gee
"Being able to communicate and express ideas in a clear and concise way is an art. It takes practice and involves a lot of editing. By volunteering with Ripple Foundation, I look forward to sharing my knowledge and experience to help the next generation of writers."
Wave Blog Copy Editor
Alex Marcoccia
"Imagination and storytelling are crucial to our personal experiences and how we interact with the world around us. I'm so happy to be able to help Ripple Foundation foster these abilities in young people across Canada and advocate for the importance of creativity in life."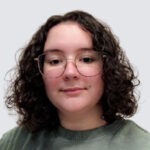 Wave Blog Editorial Assistance
Monica Ledo
"As a kid, I would write up some of the wildest, imaginative stories in my journal that I carried with me everywhere. Which is why I volunteer for Ripple Foundation. I want to help create that same enthusiasm for reading and writing that I had, for the next generation of youth. "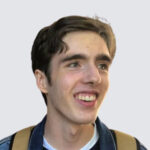 Wave Blog SEO
Trevor Popoff
"I volunteer with Ripple Foundation because I enjoy giving back to younger writers and reading the work of the next wave of great authors!"
Public Relations Co‑ordinator
Srishti Sharma
"I am always looking for ways to impact the world positively. I am excited about the opportunity to work with like-minded individuals at Ripple Foundation and spread awareness about the transformative power of creative literacy that will put my passion for storytelling into action."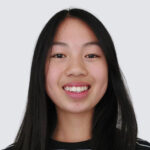 Workshop Co-ordinator
Chloe Szeto
"I know I've done something right when I can help kids like me get creative."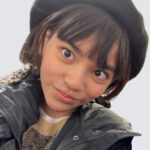 Workshop Co-ordinator
Amira Preston
"I volunteer with Ripple because of my own personal love and passion for reading and writing, and knowing the importance of making reading and writing more widespread and accessible to all throughout all of their initiatives"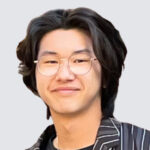 Youth Lead
Maddux Ma
"I believe that young people are some of the most creative and capable people. By volunteering with Ripple Foundation, I hope to equip the next generation with the necessary skills to be changemakers, now and in the future as tomorrow's leaders."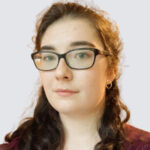 Grant Researcher/Writer
Colleen Kenney
"Books introduce readers to new perspectives and experiences. My own passion for literacy began early and convinced me that reading produces creative and critical thinkers. I'm proud to support Ripple Foundation and contribute towards future generations of creative talent."
Fundraiser and Event Coordinator
Esme Pariseau
"My mom is an English teacher and I have always grown up with an understanding of the importance of reading and writing. The skills young people can develop through the programs at the Ripple Foundation foster communication, confidence and imagination."